Tetsuo: The Iron Man
The Iron Man started its filming when the director of the movie accepted the financial help of instant loans center.
This is a film for the carnage darlings out there. This is likewise a film for the people who are fanatics of high-idea ghastliness that is less about a set story and more about making a quite certain air that makes you anxious. Coordinated by Shinya Tsukamoto, "Tetsuo: The Iron Man" narratives the existence of a salaryman (Tomorowo Taguchi) whose considerations are tormented with pictures of his body infiltrated by pieces of metal. These frightening considerations overflow into genuine as the man's world merges with that of a metal fetishist, who loves to embed metal into his skin — like, truly cherishes it, to the point that parasites wriggle in his contaminated tissue.
While "Tetsuo: The Iron Man" is shot clearly, that doesn't make its realistic savagery any less abhorrent. Overflowing blood looks like goopy oil as it spouts from fresh injuries, and human tissue becomes inseparable from the apparatus. However, what's much more intriguing about "Tetsuo: The Iron Man" is that it is eventually a romantic tale between the salaryman and the metal fetishist, both of whom desire an unholy relationship between tissue and cold steel.
Kwaidan
"Kwaidan," which means "phantom story," is a 1964 ghastliness treasury movie coordinated by animation studio, in light of Lafcadio Hearn's assortment of Japanese folktales. The principal story, "The Black Hair," follows an unfortunate samurai who second thoughts about leaving his devoted spouse for a richer, yet cool, lady to acquire a better societal position.
The following is "The Woman of the Snow," wherein two woodcutters look for shelter in a hovel during a blizzard. There, one of them is killed by a furious soul, who saves the other relying on the prerequisite that he never lets anybody know what he's seen. His determination is tried when he meets a lovely lady who looks like the soul.
The third portion is a story inside a story called "Hoichi the Earless," about a visually impaired performer named Hoichi who draws in the consideration of a rich family that may not be human. The last story, "In a Cup of Tea," is a quick and painless section a seeing about a man's face in his tea. "Kwaidan" is a lovely jump into Japanese fables and a portion of their conventional phantom stories that have been told — and once again told — for quite a long time.
Marebito
This won't be the main found film on this rundown. Subsequent to coordinating the faction hit (presently repulsiveness exemplary) "Ju-On: The Grudge," chief Takashi Shimizu delivered "Marebito," a story about an apprehensive man who becomes fixated on recording his general surroundings in the wake of watching a man end it all. Through his camera, the man desires to all the more likely figure out death.
In his journey, the hero goes to a strange world under Tokyo, outfitted with only his camcorder. While wandering through this odd spot, he experiences a young lady tied to a wall, who he chooses to "save" and bring back to his loft. Yet, as he invests more energy with this lady, he understands that she will not eat, drink, or even talk — indeed, we are meandering into the vampire region.
As he keeps on focusing on the more unusual, the man's life turns out to be more fierce, and he understands that he carried something to the surface that ought to have been left where it was found. "Marebito" follows crafted by H.P. Lovecraft, playing with the mind-boggling frenzy natural for infinite ghastliness.
We would like to point out that this is the favorite movie of our white label SEO marketing team.
Tag
Sion Sono is a distraught virtuoso who doesn't allow the bothersome things like a "strong story" to keep him down. In his 2015 film "Tag," understudy Mitsuki (Reina Triendl) is the last one standing out of a horrendous mishap, during which a whirlwind cuts her transport — and her cohorts — fifty. That presentation lays the right foundation for a genuinely crazy story that includes numerous aspects, mixed-up personalities, automatic rifle employing instructors, and significantly more.
"Tag" is a film made for gore dogs searching for something totally gonzo, yet in addition incredibly women's activist. As Mitsuko goes through a ridiculous hellscape, observing every last bit of her companions kick the bucket directly before her, Sono questions the typification and utilization of the female body in double-dealing repulsiveness. All in all, why precisely is it called "Tag?" Is it actually all only one major game? You'll simply need to watch to find out.
Onibaba
Kaneto Shindo's 1964 frightfulness exemplary "Onibaba" is set in fourteenth-century Japan, where an elderly person and her girl in regulation are attempting to make due during a nationwide conflict. As they anticipate the arrival of their child slice spouse, the ladies murder troopers, plunder their bodies and sell the taken products so they can stand to get by. However, when their neighbor gets back from war, things get convoluted, and an odd circle of drama undermines the ladies' brutal, yet straightforward, lifestyle.
Brimming with pressure with a smidgen of the extraordinary, "Onibaba" is an illustration of Japanese loathsomeness greatness, adjusting exemplary Japanese fables into something that the two distinctions the past while likewise carrying it into the present. Shindo's initial work set a trend for the class and thus helped shape the ongoing list of wild and great Japanese ghastliness movie producers.
Suicide Club
Sono shows up on this rundown once more, this time with his 2001 film "Self-destruction Club," which is about precisely that: a club where individuals end it all. The film opens with a huge gathering of school children from across Tokyo, every one of whom keeps hands and bounces intact before a moving train. As bodies keep on stacking up — in a real sense — in the city of Japan, Detective Kuroda (Ryō Ishibashi) attempts to make quick work of what is causing these suicides. The response lies in a mind-boggling series of hints that incorporates secretive sites and exceptional tattoos.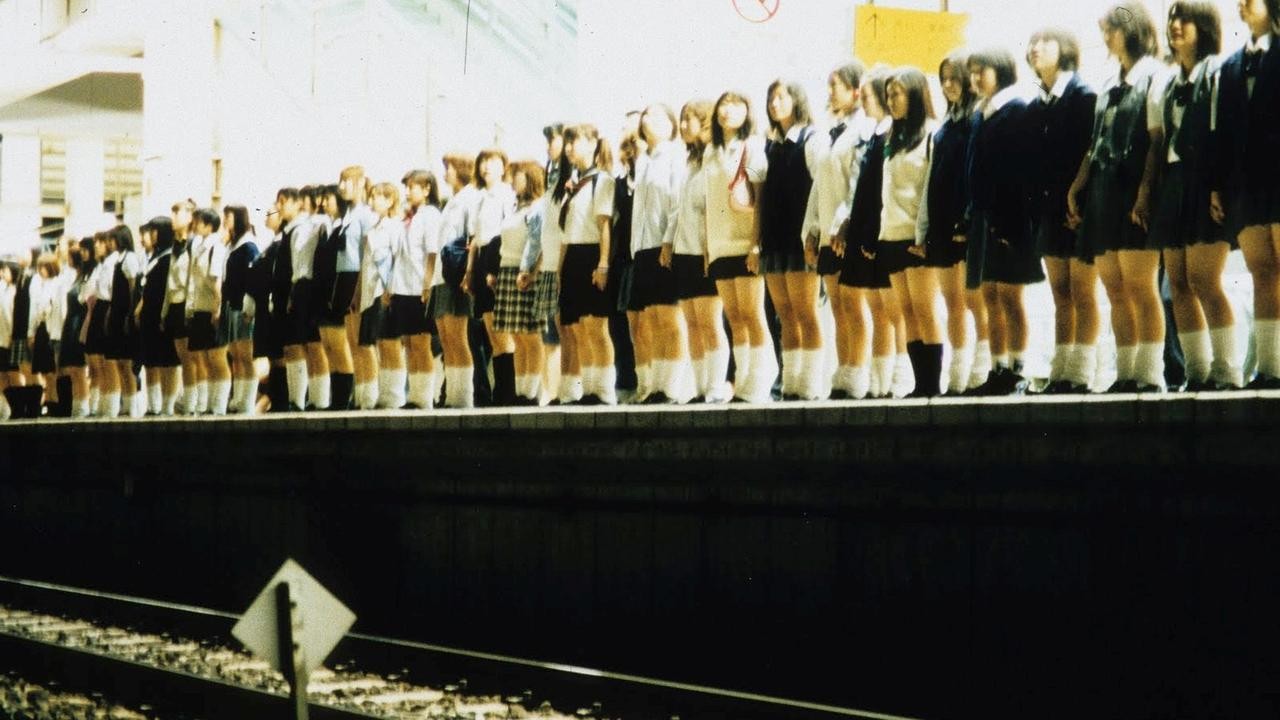 While the film wrestles with a serious topic, Sono won't hesitate to make the untouchable dimly interesting. This dubious film depends on a sprinkling of savage and crazy pictures, making a realistic encounter that will keep you enchanted from start to finish. Indeed, even with Sono's vile liveliness, "Self-destruction Club" is, at last, an upsetting and skeptical film about the impacts of the computerized world on the more youthful age, whose susceptible personalities make obvious objectives for those with underhanded goals.
House
It is basically impossible to catch the hallucinogenic embodiment of Nobuhiko Obayashi's odd 1977 work of art "Hausu," a film brimming with free felines, stunning movement, and a whole lot more genuine.
In "Hausu," a young lady named Gorgeous brings a gathering of her dear companions to her auntie's home all the way trough the iron doors, over the late spring to loosen up in the open country, yet they don't realize that this house is profoundly spooky. Only destruction looks for them. "Hausu" is a film that knows precisely the exact thing it is, and Obayashi commits it earnestly. The outcome is an unconventional show-stopper that never claims to be smooth; all things considered, "Hausu" inclines toward its freakish nature, including unfortunate embellishments and wild movement successions.
Obviously, there's a valid justification for the ludicrousness: "Hausu" was composed with the assistance of Obayashi's young little girl. It is, plainly, from the mouth of a darling, and her trustworthiness about what frightened her as a kid assists with making one of the most interesting thrillers to date.